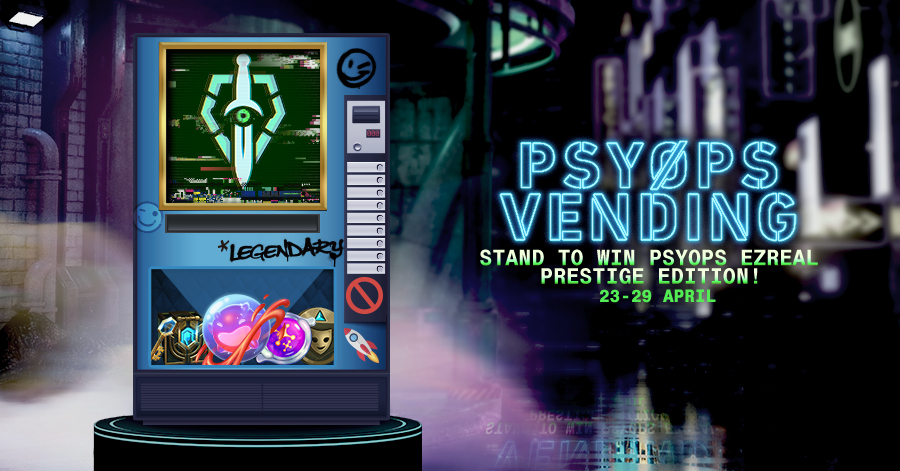 Win Ezreal's prestige outfit & more from the PsyOps Vending Machine now!
To view the event, click on the VENDING MACHINE icon in the client.
EVENT MECHANICS
Use RP to obtain either an elite or normal orb from the PsyOps Vending Machine now!

Each try cost 69 RP, draw 5 at one go for a discounted rate of 299 RP!

3. Orbs are kept in your stash - you need to redeem them to receive the rewards!

Elite orbs: you can redeem them straight away for its respective prize.

Normal orbs: you need 3 of the same kind to redeem for its respective prize.

Don't like your orbs? You can reforge any 3 orbs for a free try at the vending machine again!
Some commonly asked questions:
Q: What if I accidentally spent on something I didn't want to?
A: This event is not applicable with League of Legends's store refund policy so please make sure you understand the event rules before committing!
For any issues encountered in relation to this event, please contact Garena Customer Support.