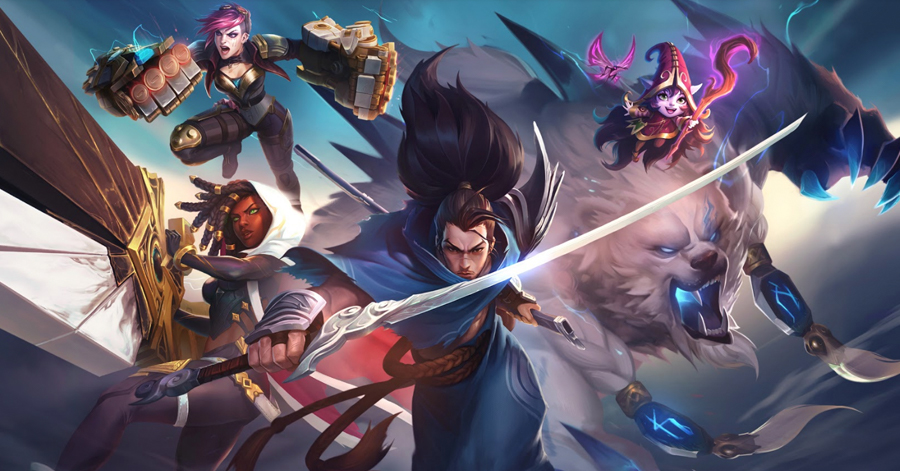 On 29 April 2021, starting from 03:30 AM (GMT +8), ranked queues will be disabled in preparation for patch 11.9. At 05:00 AM (GMT +8), the servers will be shut down and all games currently in progress will end in a draw and stats will not be recorded. We estimate the battlegrounds to be prepped and ready by 09:00 AM (GMT +8).
Flowers are blooming, birds are chirping, and itís our favorite time of the yearó Midseason!

This one's a bit of a doozy, so let's give you a rundown. First, weíve got a shakeup to the tank system with the nerf of Turbo Chemtank and buffs to a few underpowered fighter items (Deathís Dance and Witís End). Then, in preparation for MSI, weíre shuffling up the meta for Pro play by bringing a diversified crew onto the stage. This means dominant names like Gragas take a step back to let old friends like Shen and Lulu try some time in the spotlight.

Past these, we overshot on a few champions last patch who quickly grew to be main offenders on the Rift. Folks like Diana and Morgana, whose newfound power helped them settle too comfortably in the jungle, are getting taken down a peg while preserving strength in the role. The same goes for a certain red reaper and a magenta meatball in their respective lanes.

What else? Taricís interaction with certain champs gets updated so that he no longer applies benefits to allies that arenít on the map. Viego gets a lot of bugs out of his system. The second leg of Ranked begins, and you make it to the tier of your dreams.

And thatís it! Weíll see ya in the next one.

TFT: Reckoning has arrived, and we reckon you'll want to check the TFT patch notes before the Black Mist corrupts us all!
Summoner's Rift Ranked Split 2 Start