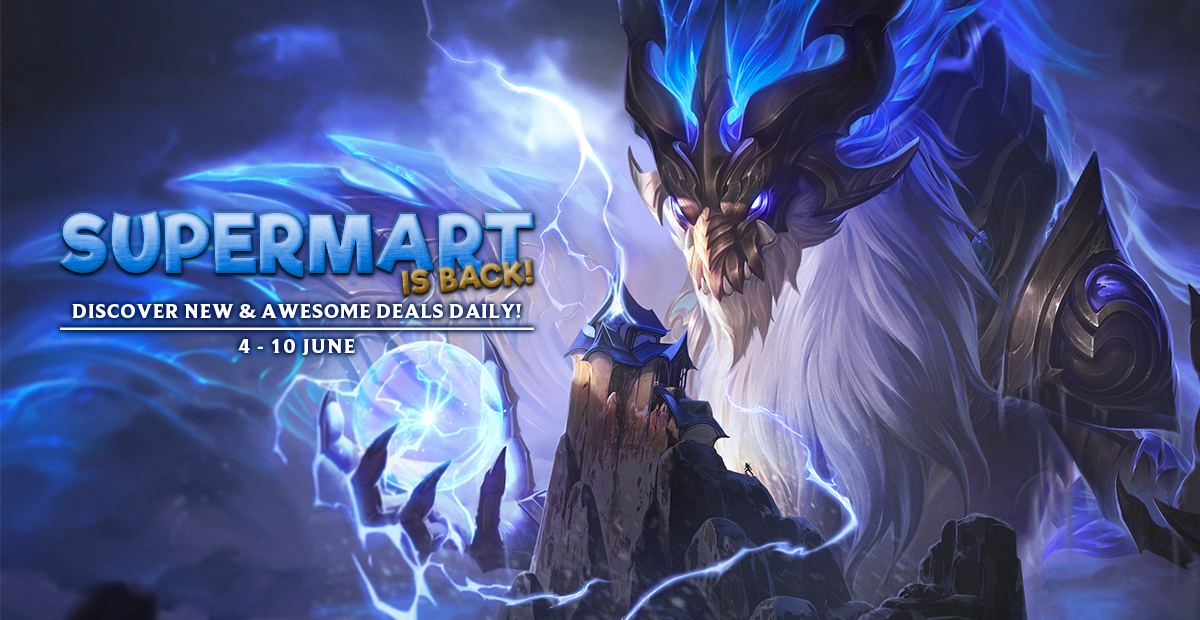 Discover new items everyday to purchase at great discounts in the return of this event - SUPERMART!
How to play
1. Select up to 3 items to purchase every day!
‣ The more you buy, the bigger the discount!
‣ 1 item: 40% off
‣ 2 items: 50% off
‣ 3 items: 60% off!
2. You can only purchase one time every day - so choose wisely!
3. The items selections every day is random and different - check back daily at 00:00 GMT+8!
4. Receive a random free gift with every purchase.
‣ The free gift will only be claimable the next day at 12PM GMT+8.
To view the event, simply click on the SUPERMART button in the client.
Available in the client from now until 11:59 AM, 11 June GMT+8!
Some commonly asked questions:
Q: What if I do not own the champion for the skin?
A: All skins comes with the champion for free!

Q: I accidentally purchase something that I did not mean to!
A: This event is not applicable with League of Legends's store refund policy so please make sure you understand the event rules before committing!

For any issues encountered in relation to this event, please contact Garena customer support.