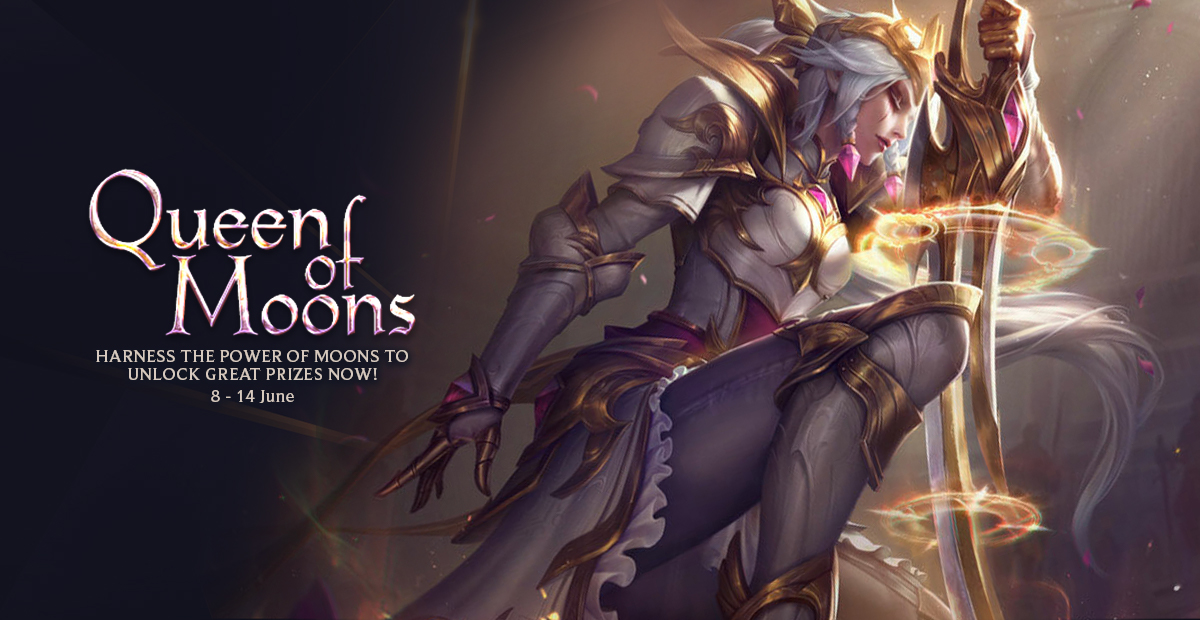 Harness the power of moons to unlock prestige skins and more!
Event Mechanics
1. Select a reward of your choice to be shuffled into 1 of the 9 moons.
2. Spend RP to unlock 1 or 3 moons to receive its corresponding rewards and random amount of Lunar Energy!
- RP cost to unlock 1 Moon: 99, 99, 99, 99, 109, 109, 109, 109, 109.
- RP cost to unlock 3 Moons: 279, 279, 279, 279, 299, 299.
- Your very first unlock is discount - choose wisely to unlock 1 or 3 moons!
- Click on the PRIZES on the right to view what are the other 8 random rewards that you can get.
3. You can use 49 RP to reset all the moons anytime - your Lunar Energy will NOT be reset.
4. Accumulate 100% Lunar Energy to receive a grand prize of your choice!
To view the event, simply click on the MOONS button in the client.
Try your luck in the client from now until 14 June 11:59PM GMT+8!
Some commonly asked questions:
Q: What if I accidentally spent on something I didn't want to?
A: This event is not applicable with League of Legends's store refund policy so please make sure you understand the event rules before committing!

For any issues encountered in relation to this event, please contact Garena customer support.