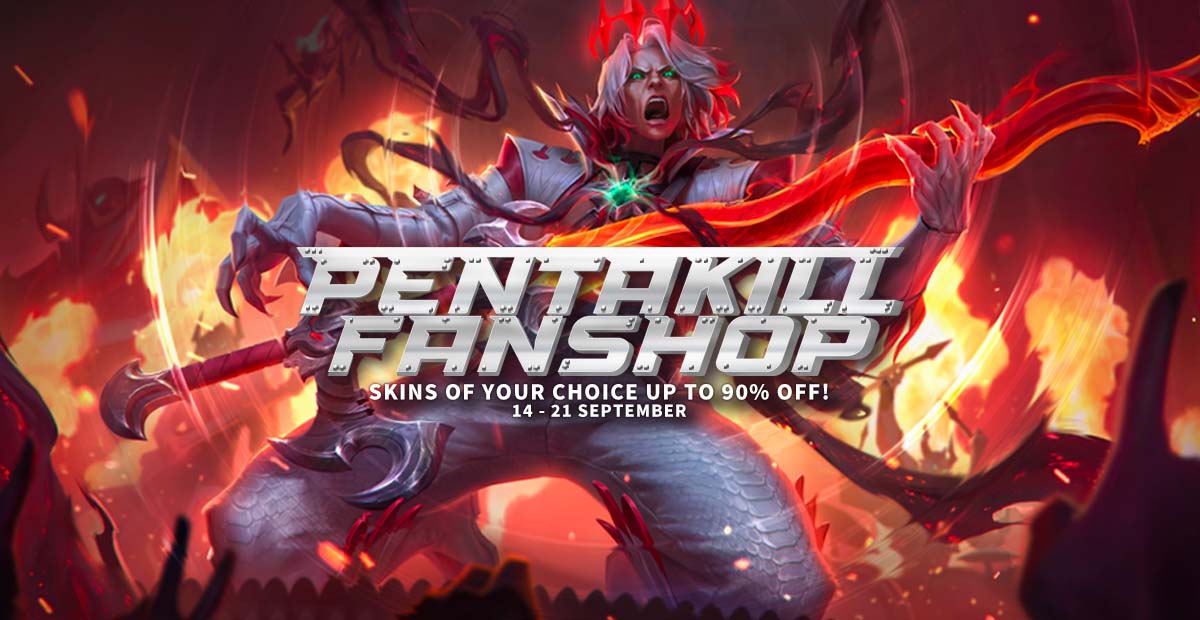 Welcome to the Pentakill Fan Shop!
Enjoy your stay here and get to purchase a legendary skin of your choice - up to 90% off!
EVENT PERIOD
14 ~ 20 September 11:59PM GMT+8
EVENT MECHANICS
1. Roll your discounts first before settling in.
2. Random discounts will be applied to the 6 Silver and 1 Gold items in the shop.
‣ Silver Pool: 100 x Coven Tokens | 250 x Coven Tokens | 3 x Coven Orbs | 5 x Coven Orbs | Coven Ashen Owl Bag | Random Epic Skin
‣ Gold Pool: Legendary skin of your choice | 7 x Coven Orbs
3. You must purchase 4 Silver items first before you can purchase 1 Gold item.
4. You get a free reset of the shop items every 24 hours.
‣ Note: Your discounts will not be reset!
5. Alternatively you can use RP to reset it immediately to purchase more items from the shop!
‣ RP Reset Cost: 49 RP, 99 RP, 99 RP, 159 RP thereafter.
To view the event, click on FAN SHOP in the client now!