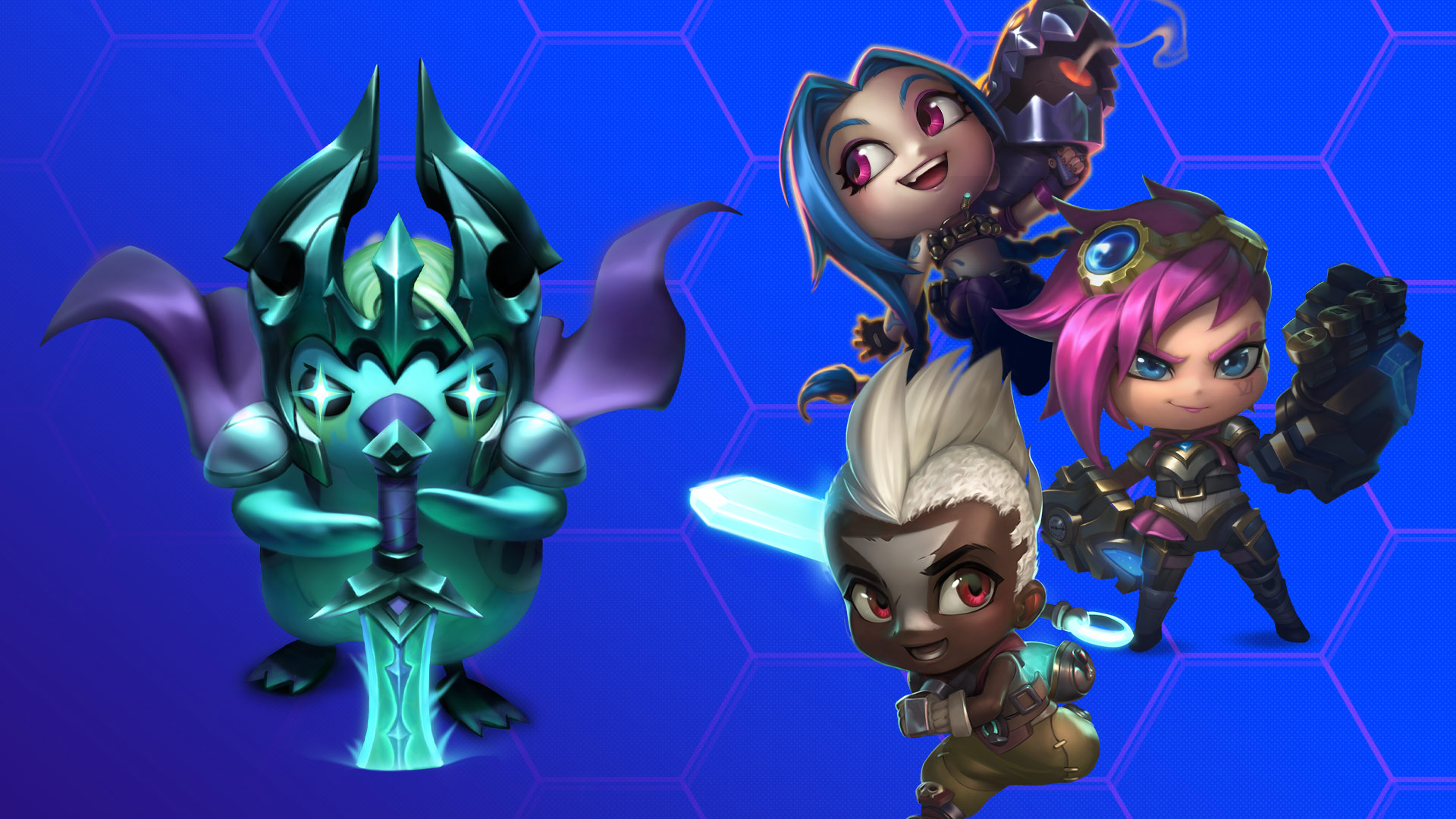 G&G Wrapped: Sales, Ranked, and Ruined Pengu
Gizmos & Gadgets has been one of our most well-loved sets to date, and not just cause we really like it—we do. Digging through the data (still getting the numbers out from under my nails), folks that played G&G were FOUR TIMES more likely to keep playing through the set. Jhin would be so proud—and so am I. So, as we approach our second to last patch of G&G (patch 12.9), we wanted to share some announcements to give this set the send off it deserves...with a sale (and some announcements).
Gizmos & Gadgets Chibi Sale
To celebrate all that Arcane-inspired goodness, we're throwing a Chibi sale for our Piltover and Zaun Chibi Champions for the duration of patch 12.9! Pickup Chibi Ekko, Chibi Jinx, and Chibi Vi for 1380 RP/TC. They'll still come equipped with their signature boom, it's just a sweet sale for a sweet you <3!
Ranked Rewards
Oooh free stuff—now that's what I'm tocking about! If you made it to Gold or higher in either half of Gizmos & Gadgets, then you'll be getting a free Victorious Tocker come the release of our next set, Dragonlands, during patch 12.11.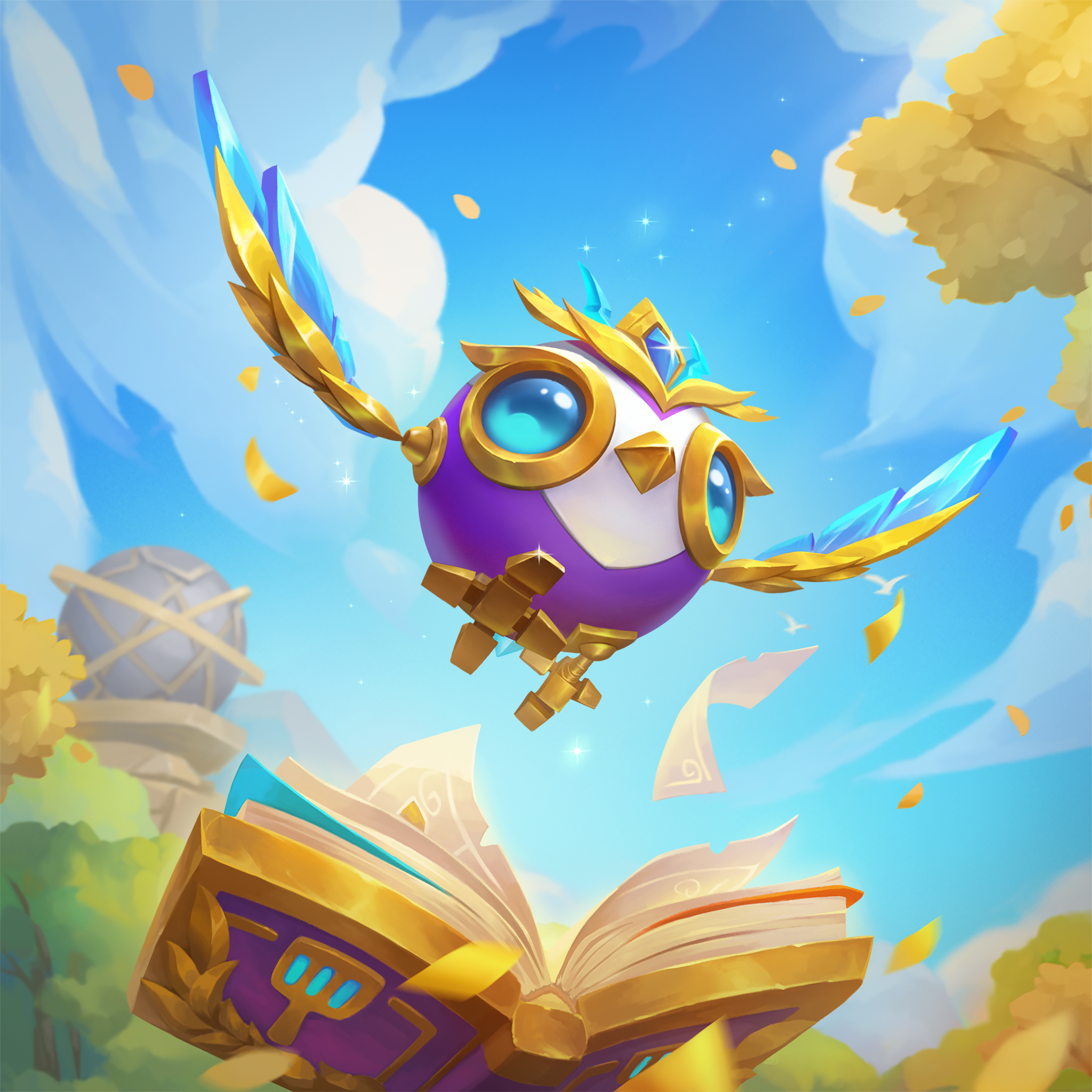 And if you made it to Gold or higher in BOTH halves of Gizmos & Gadgets then you're not only pretty darn good at TFT, but you're also about to be the proud owner of both Victorious Tocker AND Triumphant Tocker!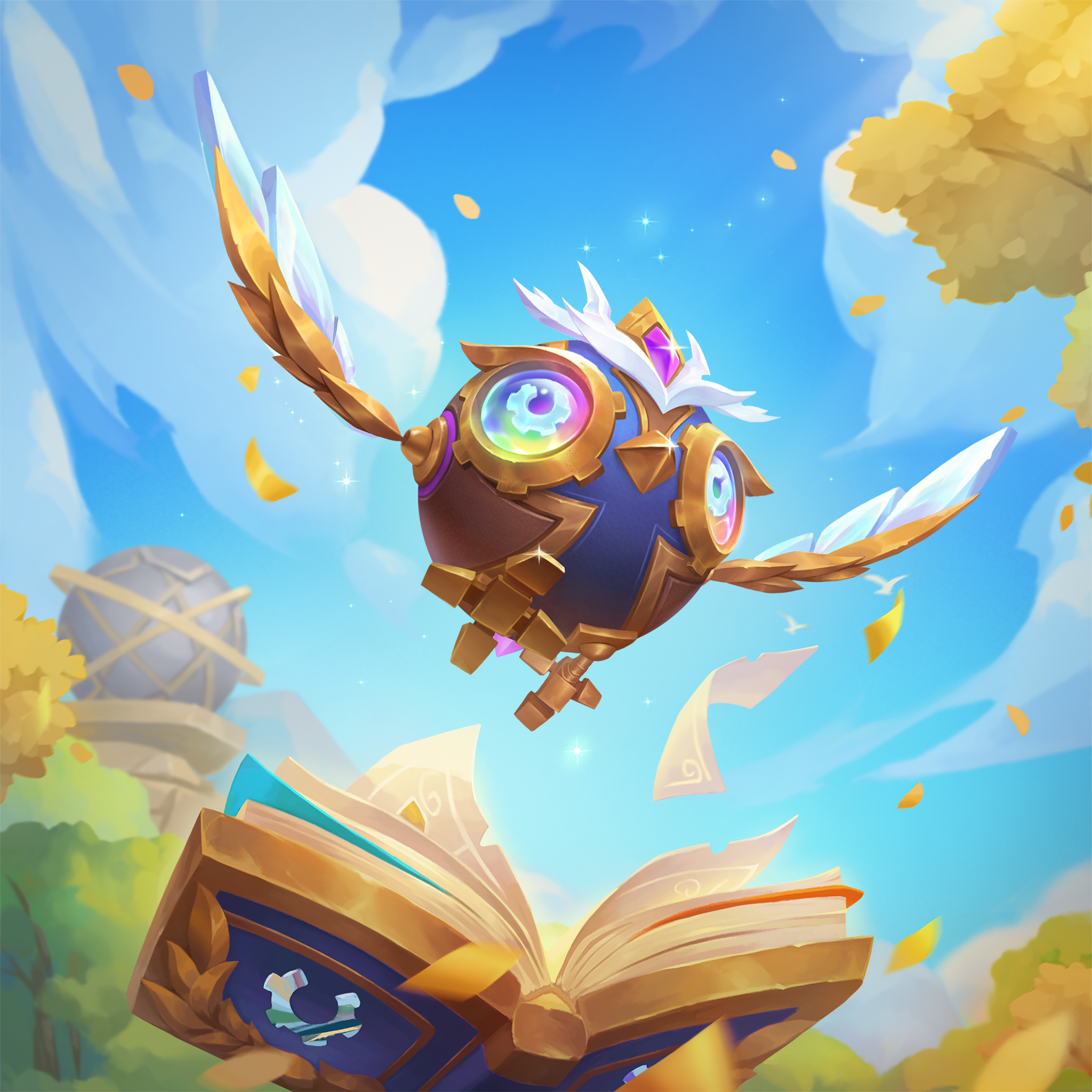 Grinding those Ranked ladders means you're probably pretty far in that Gizmos & Gadgets II Pass. If you are, then be sure to claim all those sweet rewards. You can upgrade to the Pass+ at any time and retroactively collect any rewards you've already earned! And remember, this Pass+ has our first ever Tier 3 Arena as the final reward, so take advantage of the remaining Neon Nights before our next set, Dragonlands, hatches!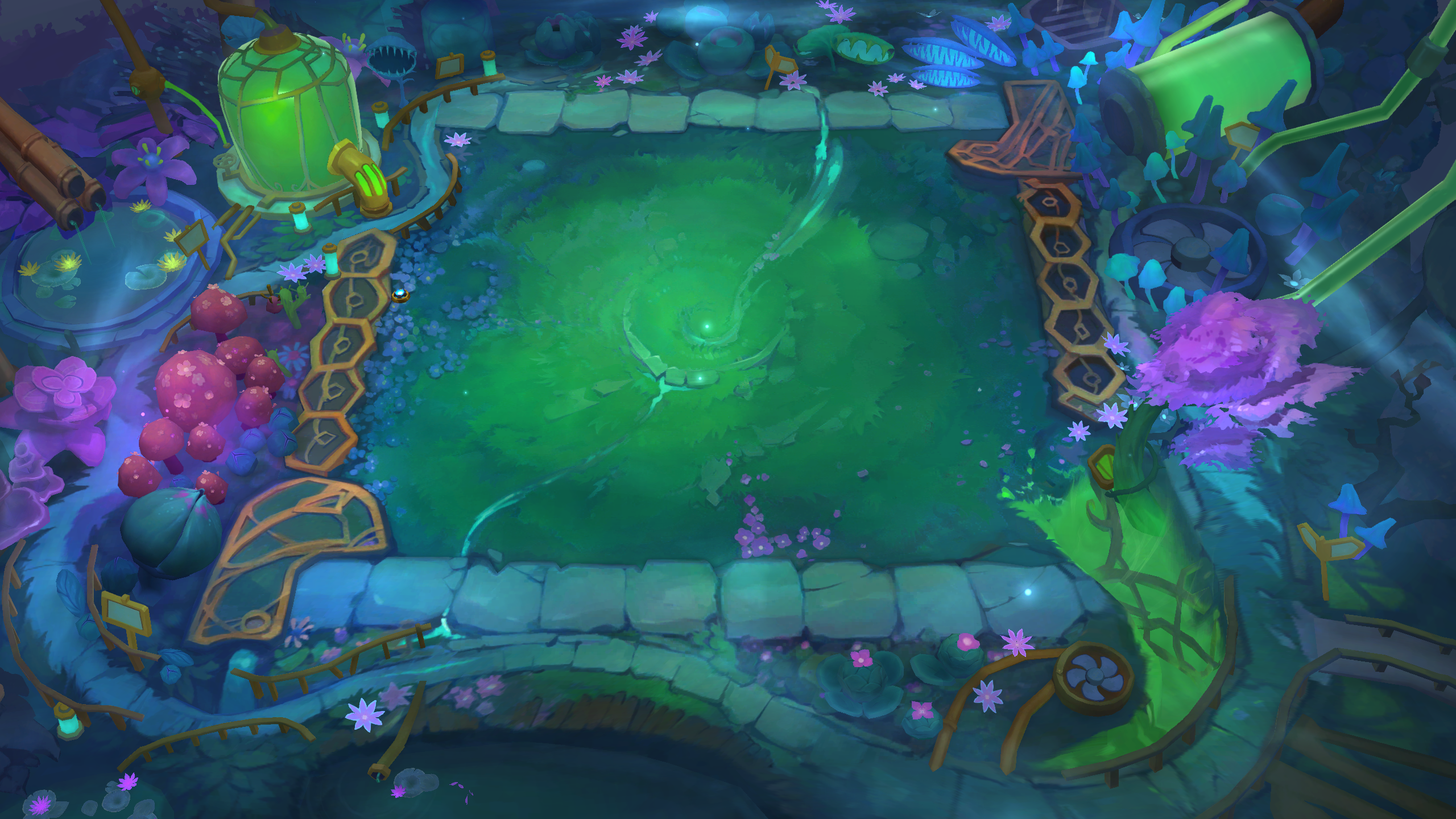 Ruined Pengu Bundle
Haven't hit gold yet? Don't worry, Ruined Pengu doesn't care about your rank—just as long as you're willing to join their ranks!
Pick up Ruined Pengu in a bundle of joy ruination for 650 RP/TC. The bundle includes Ruined Pengu, 1 Magical Misfits Egg, 1 Fearless Fellowship Egg, and 1 Ingenious Inventors Egg! Evil has never been so cost-efficient!
That's a Wrap
Before we depart I'll leave you with some fun stats from TFT (stats from Garena and Riot regions).
Neon Nights brought our very first unit from outside League of Legends, Silco, who ended up 1st place in our hearts, but also in 9,428,701 games as of patch 12.7!
With every first, there's a last, and there's also a trait that likes to play first, or last; Mercenary players took 8th in over 12,586,502 games from set start to patch 12.7—rough.
First, eighth, and everything in between brought us to over 2,481,000,000 hours of play time across G&G, with three patches to go in the set upon calculating. And judging by how far you've gotten in this article, I'm willing to bet you were a couple of those hours, so on behalf of the entire team, thanks for being a part of Gizmos & Gadgets. And remember to keep an eye to the skies for more information about our next set, Dragonlands, and good luck climbing the Ranked ladder for G&G's final two patches!