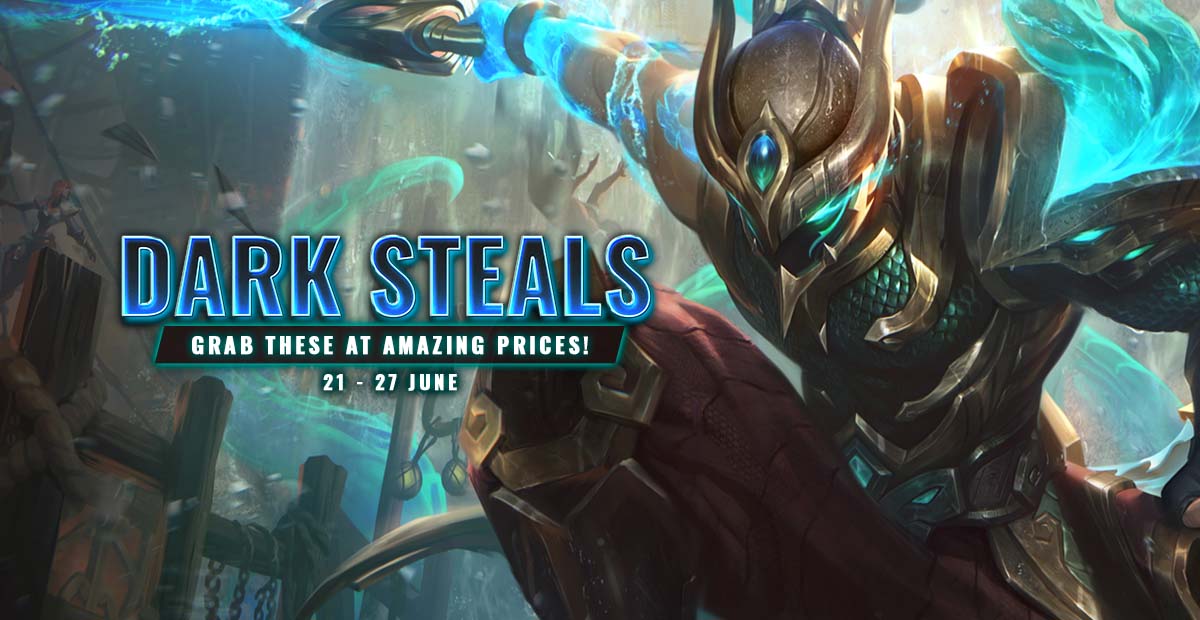 EVENT MECHANICS
1. Spend 975/1350/1820 RP to purchase a Superior/Epic/Legendary skin of your choice, and receive 2 random FREE bonus rewards out of 4 options.
2. You can select between Superior, Epic and Legendary by clicking on the respective tabs.
3. When selecting your skin of choice, "Choice 1" is the Superior/Epic/Legendary skin.
4. If you have Superior/Epic/Legendary Skin of Choice as part of the 4 options for the bonus rewards, you can choose your skin under "Choice 2".
5. Your 2 bonus reward items are randomly picked from the pool. You can reset your 4 bonus reward choices using 10 RP, or if all 4 bonus reward items are claimed.
NOTE: You can only reset when there are 4 bonus rewards to be drawn.
6. There is a max purchase limit of 5 times for each tab.
To view the event, simply click on the DARK STEALS button in the client.
Available in the client from now until 27 JUNE 11:59 PM (GMT+8)!

THINGS TO NOTE
If you already own the Superior/Epic/Legendary skins, you will receive 4/5/7x MSI 2022 High Noon Orbs.
This event is not applicable with League of Legends' store refund policy so please make sure you understand the event rules before committing!
​

For any issues encountered in relation to this event, please contact Garena customer support.