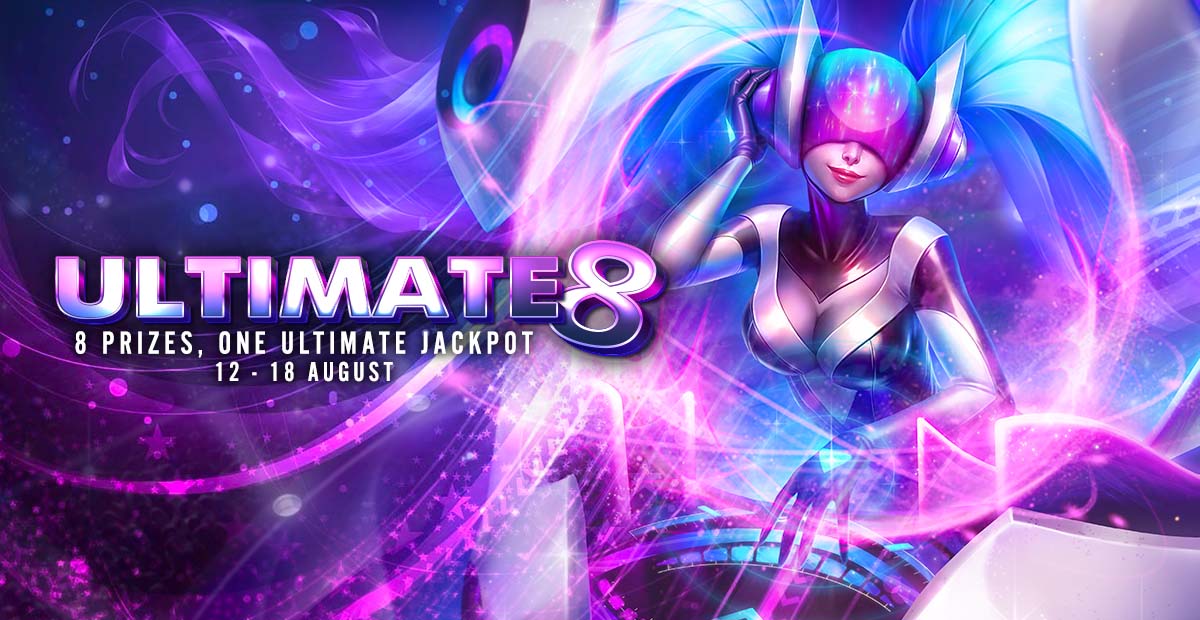 EVENT MECHANICS
1. Stand a chance to win an Ultimate Skin of Choice for the grand prize! [K/DA ALL OUT Seraphine, Gun Goddess Miss Fortune, Elementalist Lux, DJ Sona, Spirit Guard Udyr, and Pulsefire Ezreal]
2. Click on "View Grand Prize" to view the possible Jackpot Rewards you can receive!
3. In each round, you can either do a single draw or a collective draw on 8 possible prizes. Each single draw will eliminate the prize you won from the pool. The round will end once the Jackpot Token is drawn, and the prizes will reset back.
3. The RP cost increases per draw - 99, 119, 149, 189, 229, 279, 329, 379 RP. The first collective draw and single draw are discounted!
4. The 8 prizes consist of: Jackpot Token, Random Hextech Items x 3, 1-3x Star Guardian 2022 Orbs, 1-3x Star Nemesis Orbs, 1-2x Star Guardian 2022 Grab Bag, 1-2x Star Nemesis 2022 Grab Bag
5. When you receive the Jackpot Token, you will receive one of the Jackpot rewards at random. Moreover, you may get a chance to remove one of the Jackpot rewards from the Jackpot pool for the next round.
NOTE: If you already have the skin, you will receive Star Guardian 2022 Orbs instead.
To view the event, simply click on the ULTIMATE 8 button in the client.
Available in the client from now until 18 AUGUST 11:59 PM (GMT+8)!
THINGS TO NOTE
1. Legacy and Limited skins are not included in this event.
2. This event is not applicable with League of Legends' store refund policy, so make sure you understand the event rules before committing.
For any issues encountered in relation to this event, please contact Garena customer support.