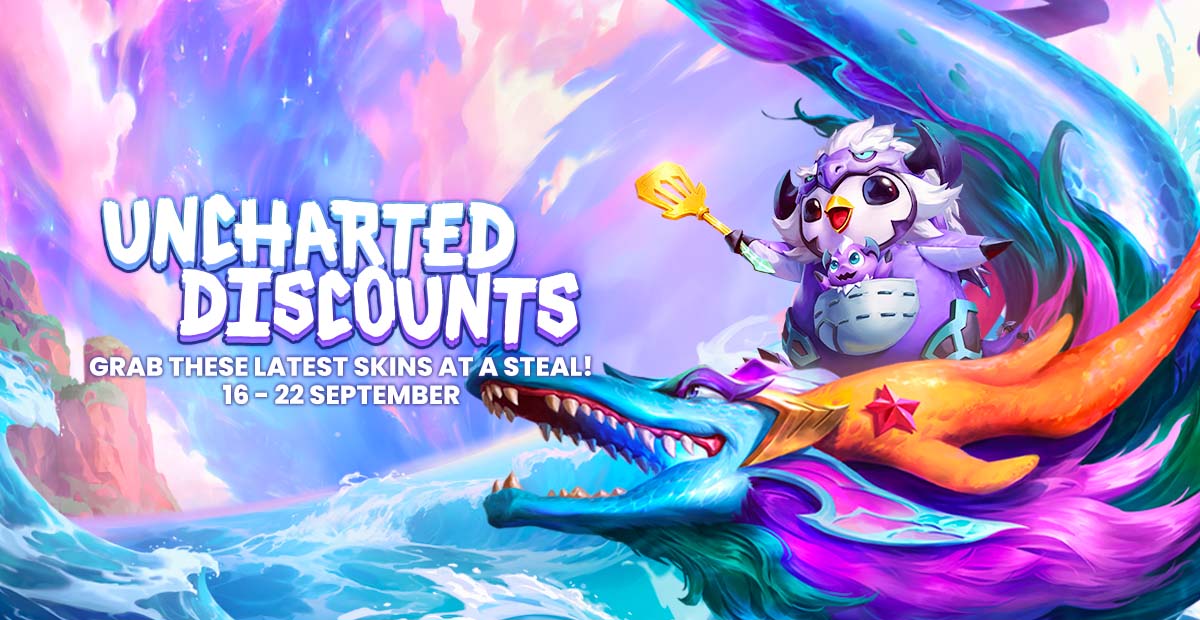 EVENT MECHANICS
1. You are given 5 items at random from a prize pool of:Zenith Skin of Choice, Legendary Skin of Choice, Epic Skin of Choice, Superior Skin of Choice, Steel Valkyries 2022 Grab Bag, Recent Star Guardian Edition Skins, Snow Moon Edition Skins, Ocean Song Edition Skins, Steel Valkyries Edition Skins.
2. You 1st reset costs 10 RP, 2nd reset costs 15 RP and all subsequent reset costs 20 RP
Each reset gives you a Steel Valkyries 2022 Token. The 7th reset will give you an additional 1 x Steel Valkyries 2022 Orb.
3. You can make up to 2 single draws for 300 RP / 350 RP to draw one of the 5 options.
After you have made 1 single draw, you are not entitled to the "Buy all" option anymore.
After you have made 2 single draws, you will reset the 5 options and get a variable discount between 50-70% on your next "Buy all".
4. You can press "Buy All" to buy all the options with a discount. This does not add any draws to the milestone bonus count.
5. Each Single Draw gives you 1 draw count. The milestone bonus rewards you for the following draw counts:
3 draws: 1x Steel Valkyries 2022 Orb
6 draws: 2x Steel Valkyries 2022 Orbs
9 draws: 3x Steel Valkyries 2022 Orbs
12 draws: Epic Skin of Choice
To view the event, simply click on the UNCHARTED DISCOUNT button in the client.
Available in the client from now until 22 SEPTEMBER 11:59 PM (GMT+8)!
THINGS TO NOTE
1. Limited and Legacy skins are not included.
2. Epic Skin of Choice does not include the Zenith, Star Guardian, Snow Moon, Ocean Song and Steel Valkyries editions.
3. The Star Guardian Edition skins excluded from the Epic Skin of Choice are only limited to the recent Star Guardian Skins released in July 2022.
4. After you make a single draw, you can choose to reset all options for free. Your next draw will be the 1st Single Draw, and this does not affect your total number of draws. This also does not affect the discount for "Buy all".
5.

The "Reset All" button brings you back to the original 5 items you were given at the start.
6. This event is not applicable with League of Legends' store refund policy, so please make sure you understand the event rules before committing.
For any issues encountered in relation to this event, please contact Garena customer support.