BY: LEONARD 'OMO' LOH
18th November, Saturday, 9PM: Promo Filming
Chen 'Eternal' Yihui and I had just returned to our hotel upon finishing a close to 12 hour filming session for the All Stars 2017 promo video at a studio on the outskirts of the city. It was our second day in Vietnam alone, without our team, the bulk of which would be flying over on Sunday. Our Support player, Charles 'Kra' Teo would be flying in to join us  on the actual game day, landing in Vietnam just in time for our first game due to his National Service commitments. A sad but telling reminder of Singapore's inability to keep up with the rapid growth of League of Legends and Esports as a full time career, not just internationally but even regionally.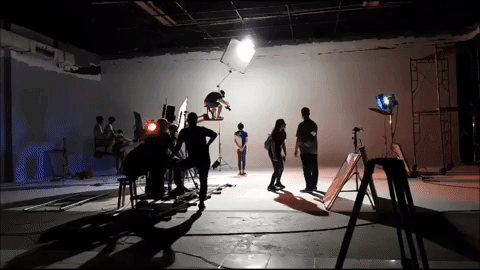 For this year's Garena All-Stars, Team Singapore once again came into the fray as the roster no one expected anything from. When pit against the largely full time teams and players representing the other Southeast Asian countries and given Singapore's grim track record on the regional stage for years now (Singapore had not gotten to a Regional Final for 3 years at this point), expectations were deservingly low. Even amongst some of the players, there was a pervasive sense of acceptance - acceptance that Singapore would once again falter on the regional stage. 
20th November, Monday: Group Stage Day 1, Singapore vs. Thailand and Philippines
Game day was upon us. There was an air of both excitement and trepidation as the players gathered for lunch at a Japanese restaurant below GG Stadium. GG Stadium was located on the top floor of a mall by Riot Games and Garena (that had me flashing back to the Garena Stadium of old at Bugis+). Picking at our food, we received word that Kra had finally touched down in Vietnam and was rushing over with his luggage, barely an hour from our first game...
With some time remaining before our first game against Thailand, we went through some last minute preparations, warmups and the all important coffee/ milk tea runs. As we exited our practice room to set up on stage (no audience, the large screen to be installed was not ready yet and thus the Group Stages were a closed event), we went over our mantra to "play freely". In a way the low expectations on Singapore helped us as it allowed the players to start off the competition with relatively low pressure and just focus on each game.
Against one of the giants of South-East Asia, the perennial second place Thailand, it came as a huge shock when we started pulling ahead to major leads in our very first game off EternaL's Xin Zhao play paired with a combination of Shen and Taliyah to aid him cross map. Despite some scares when Thailand's wombo combos came into effect, Team Singapore took down Team Thailand in a rather convincing game, to everyone's surprise.

With one game down, what we expected to be our next most difficult opponent was lined up right away in the form of Team Philippines. In a reverse of our first game, Philippines pulled ahead to a huge lead early on and were 6-0 at one point before we scored our first few kills to slowly begin pulling back in the game off play from Dominic 'Arykelic' Loh's Azir and Lee 'Blaire' Chen Ming's Ornn and ultimately close out our 2nd win, going 2-0 on Day 1.
With what seemed to be our strongest opponents, barring Vietnam, out of the way; morale was high and pressure was low. The mantra of "play freely" continued with the narrative changed to play freely and without pressure as we just needed 1 win out of our next 3 games to secure a playoffs spot.
Thankfully this momentum managed to carry us through to win 4 out of the 5 games that we had to play in the Group Stages, only dropping one against the home-grown favourites, Vietnam. This cemented our place as second seed in the Playoffs.
25th November, Saturday: Playoff Day 1, Singapore vs. Philippines
As we were brought out of the calm of our waiting room to the backstage area of a military stadium soon to be filled with hundreds of clamouring fans, there was an undeniable air of electricity. As we practiced our entrances; going up on stage, waving at the crowd, and the exchange of handshakes between players before returning to our computers - the reality of the situation began to set in. Even as we cracked jokes to try to lighten the mood, the sense of nervousness was undeniable.
An hour before our games, as we headed to the nearby cafeteria for a quick meal, we noticed the line to enter the stadium had already wrapped around the entire stadium and amongst the more popular signs of "LEVI" and "NOWAY", we even spotted signs bearing "SINGAPORE" on them.
Finally, it was showtime. As we ascended the makeshift stairs backstage onto the brightly lit stage, we were greeted by the roar of the boisterous crowd even though our game did not feature the home team. It filled me with a bittersweet sense of pride - as much as I enjoyed it, the fact that many Singaporean players would never get the opportunity to receive such a warm reaction from our local crowd kept lingering at the back of my mind.
After we took a convincing first 2 games, it seemed like we would seal the series against Philippines with a decisive 3-0 as we started off with the best early game we had all series; Eternal and Kra lead the charge and Singapore pulled ahead to a 5-0 kill lead. We maintained control for almost all of the series, even reaching the Nexus of Team Philippines. However, some macro blunders stalled out the game long enough for their ADC Marky's Twitch to come into effect, clearing out our local heroes 5 for 0 at the Elder Dragon and allowing them to end the game.
Once again leading the charge in Game 4, this time on Kalista, Marky and the Filipino squad took Game 4 in a stomp and brought the series to Game 5. With Team Philippines comprising of ⅘ Mineski and Manila Eagle players who played a 5 game series in their Summer Split Finals (Team Manila Eagles reverse swept Mineski), our jokes (and fears) before the series about not letting the series go to 5 games as Philippines would have the edge and experience in a Game 5 seemed to be coming true. However, the players managed to keep their cool with the reminder that Game 5's are basically just 1 Best-of 1, which we had beat them in before.
In the most intense, back and forth, game of the series (which Kra would go on to call "the craziest game of my career"), Singapore was getting split pushed and pulled around the map by Philippines and had to make 3 risky Baron calls which ultimately decided the game and the series to move on to the Finals. There were a combined 62 kills, 4 Dragons and an Elder Dragon for Philippines while Singapore scored 3 Baron Nashor's in this 40 minutes slugfest which I would have loved to be an audience member for rather than suffering numerous heart attacks as the coach. This game also featured Arykelic sealing his roommate Kra into a tight situation.
Immediately after this nailbiter of a series, Eternal, the last Singapore player left in the 1v1 competition, would be knocked out by Malaysia's Veki with his Fiddlesticks pick not working out.
26th November, Sunday: Playoff Day 2, Singapore vs. Vietnam
Although the last day of Garena All Stars 2017 would be rather anticlimactic with the Vietnamese powerhouses sweeping us 3-0, it was truly a once in a lifetime experience. Instead of coming from behind the stage to start off the games, we began by emerging from amongst the crowd to the cheers of the audience which had grown in size from the day before.
After the games, it was heartening as the fans approached the players and myself for pictures and autographs and it served as a nice final note for the whole event. Although, we ultimately didn't manage to lift the cup and represent South-East Asia in Los Angeles, we learned a lot from this tournament which we hope we can take back and use to help push Singapore League of Legends a step further.
GGWP to all the other teams and especially to Team Vietnam who we will be cheering on at All Stars. Hopefully this finalist run will rekindle the potential in Singapore League of Legends. I for one, am thoroughly grateful for the warm hospitality put forward by the Vietnamese organizers and the amount of dedication and effort I see the other international teams put forward in this competitive sphere.