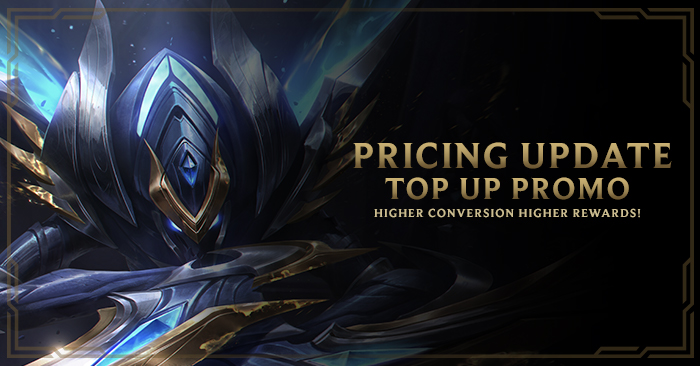 Greetings Summoners!
Worlds has come to an end and the pricing update for the Singapore and Malaysia server has gone live! To kickstart the new Garena Shells to RP conversion rate, we will be having a cumulative top up promotion from now until 11:59PM, 14 November.
Details on the promo can be found in the graphic below:
Things to Remember:
Rewards are cumulative! If you have already converted 500 RP for the first milestone, you only need to convert 500 RP more for the second milestone - that means by converting 5000 RP you will receive all of the bonus rewards!

The Spooky Orbs awarded for the last milestone will be chosen at random out of the available roles.
Promotion is only available when you convert Garena Shells to RP, not when you purchase Garena Shells.
Follow these links to purchase RP online for Singapore or Malaysia