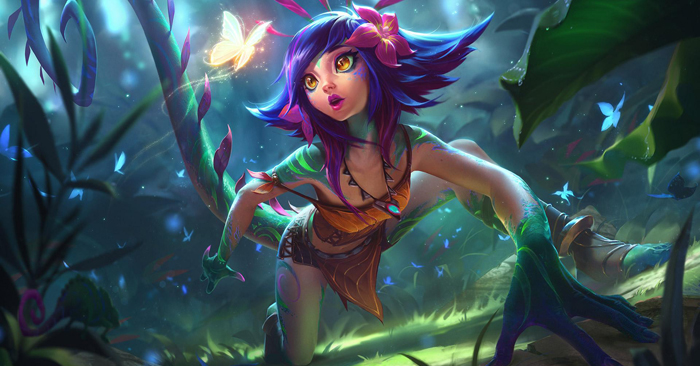 On 6 December 2018, starting from 04:30 AM (GMT +8), ranked queues will be disabled in preparation for patch 8.24. At 06:00 AM (GMT +8), the servers will be shut down and all games currently in progress will end in a draw and stats will not be recorded. We estimate the battlegrounds to be prepped and ready by 12:00 PM (GMT +8).
Howdy, everyone. It's been two weeks since preseason launched and our immediate focus is to knock down the highest risers. This gives us a better sense of how our changes are settling across the field, which in turn lets us know whether we should help underperformers on a champ-by-champ basis, or whether opting for systemic buffs will bring several up at once. Depending on how 8.24 goes, you may see some of those buffs in an end-of-year "8.24b" balance patch (a patch with no skins or features). There'll be a separate set of patch notes for that, so keep an eye out!

Returning to the present, the last real patch of the year means it's time for Snowdown. Grab your cocoa and your keyboard, and get ready for League's holiday festivities!
Non-Summoner's Rift Modes
Fixed a bug causing Alistar's W - Headbutt to stun his target without displacing them if he cast recall in the middle of his W+Q combo to cancel the combo
Master Yi's basic attack no longer cancels if Passive - Double Strike's stack counter expires mid-attack
Fixed a bug that allowed Varus' allies to detonate W - Blighted Quiver
Fixed a bug causing the audio on Jayce's basic attacks to sometimes be missing
Dark Star Thresh's Q - Death Sentence no longer has classic particles when breaking the chain
Guardian of the Sands Rammus recall SFX are no longer heard globally if Rammus is in vision
Nightbringer and PROJECT: Yasuo's Q - Steel Tempest audio cues have been restored
PROJECT: Vi's recall particles are now timed properly with the animation
K/DA Akali's transition into her slowed animation has been restored
K/DA Akali's R - Perfect Execution SFX volume no longer stacks when hitting multiple targets
Minimized clipping during Praetorian Graves' run animation
Urfwick's empowered recall no longer ignores forced facing/orientation
Pool Party Rek'Sai's recall ground water VFX no longer clip through elevated terrain
Infernal Amumu Ruby Chroma's head flame VFX are now much more visible on all graphics settings
Sad Robot Amumu's W - Despair particles no longer separate and clip through elevated terrain
Restored Pug'Maw E - Void Ooze's self and ally view bubble VFX and enemy view bubbles are now more red
Dragon Trainer Tristana's champion-specific taunt and joke VO lines are now properly synchronized with her animations
Blood Moon Evelynn's left lasher no longer shrinks at the end of her death animation
Shadowfire and Super Galaxy Kindred's models no longer use classic skin textures upon death
Mecha Kha'Zix's W - Void Spike's on-hit VFX are no longer significantly louder than base
Beemo now properly plays his channel animation (ex. when activating Eye of the Herald)
Dragon Master Swain's skin-specific VO has been restored
Pulsefire Ezreal's recall VO has been restored
Tahm Kench's W - Devour SFX have fully been restored
The following skins will be released this patch. Grab the League Displays app for full-res splashes!
The following chromas will be released this patch: